Hyper V Virtual Machine Failed to Start error while starting VM
Summary: Getting failed to change state error on VM Hyper-V? This is a common error which is faced by many of the virtual machine users. The message pop-up the user received when the virtual machine failed to start i.e hyper v virtual machine failed to start. 
So in this paper, we are going to tell you about how to fic this hyper-v error and also what are the reasons behind this issue when you try to start your virtual machine. But before getting the solution for this, you must know everything about the VM and understand the hyper-v error in the virtual machine.
What is Virtual Machine & how VM prone to hyper v error?
Generally, a virtual machine (VM) is a software application or operating system that not only presents the role of a separate machine but is also proficient of doing tasks such as running applications and programs like a separate processor. A virtual machine, normally known as a guest is formed within different computing ecosystem referred to as a "host." A number of virtual machines can survive within a particular host at one time.
While starting the VM many users receive the error message on Hyper-V host 'failed to change state error on hyper-v' during starting the selected virtual machine. Starting it, again and again, will not help you in any way so, please don't retry many times to start.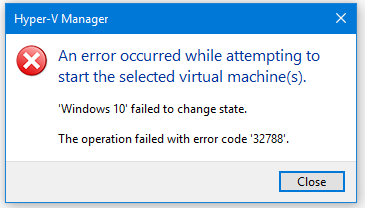 Reasons for Hyper V virtual machine failed to start issue in VM
There might be some conflict in the configuration that's why this error message is prompting again and again in your VM. It may also gonna happen that when any of the connected hosts change some sort of stuff on their System, it may disturb the virtual network switch. 
How to solve the hyper-v virtual machine failed to start error?
Easy approach- using expert choice
The above manual method is a bit tricky and needs you to be an expert in VMs. So I am going to tell you a professional expert method which is recommended to all the Virtual Machine users. The virtual machine data recovery toolkit is all in one fix for the hyper v error code. You can easily opt this method as it is very easy to use the approach which allows both technical or non-technical users to fix their virtual machine from virtual machine hyper-v error.
Key features of the utility:
It is the ideal solution to recover corrupt

VHD

,

VMDK

,

VDI

and

VMDK

files.

Virtual Machine recovery toolkit supports

MBR

and

GPT

both the partition tables.

It has two modes of Scanning

Standard

and

Advanced.

It supports all the famous standard files such as

FAT, FAT16, FAT32, FAT64, NTFS, HFS+

and

EXTX.

Users are allowed to

add new custom value settings

to restore missing or lost files.
DIY Method
So you are going to dig into yourNetwork Adapter section.

Get into virtual switch manager and delete a "virtual switch"
So to remove this hyper-v error from your virtual machine follow the below-mentioned steps:
Open your Hyper-V manager and navigate towards the affected VM.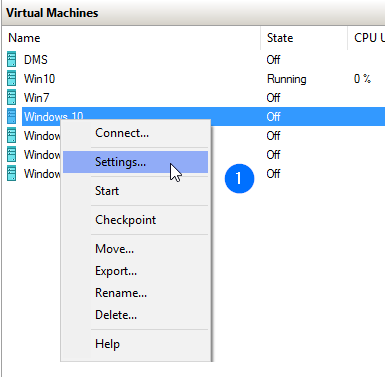 Here if you see your Network Adapter, it was showing a configuration error.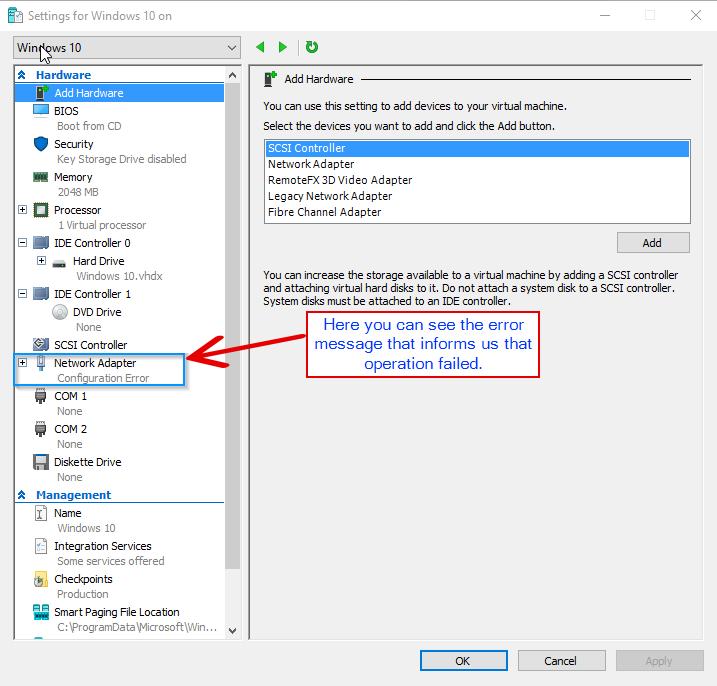 Means something has happened with your Adapter settings or with your Virtual switch manager.

So right in the

"

Actions

"

-panel in your Hyper-V

Manager

,

access the "Virtual Switch Manager".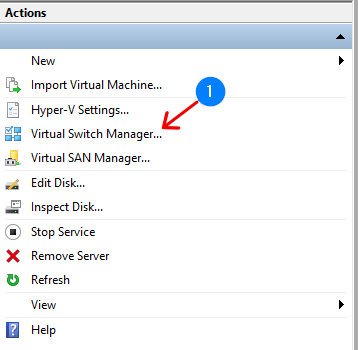 If you already have virtual switches change them,  and power on the virtual machine again, this way you can get rid of hyper-v failed to change state.

Else you have to create a new virtual switch. In this example, we are connecting through an external virtual switch.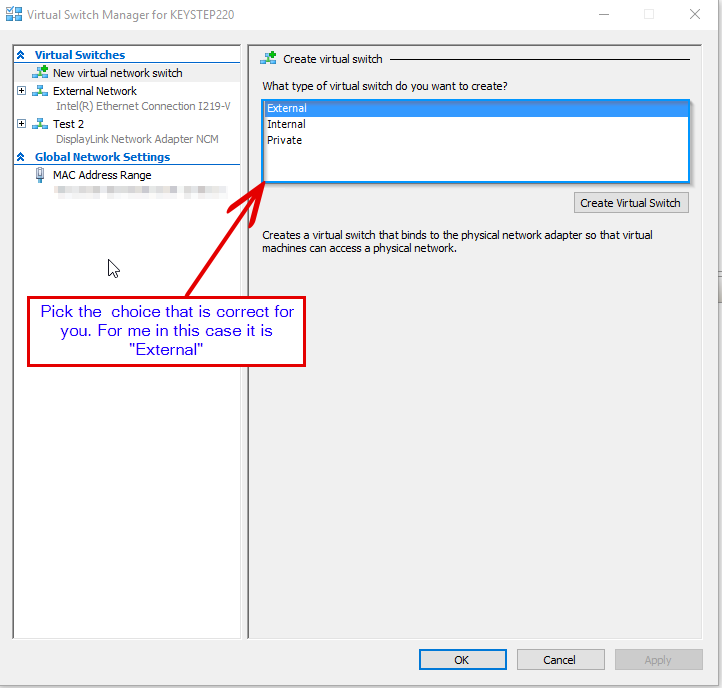 After that to proceed further select "create virtual machine".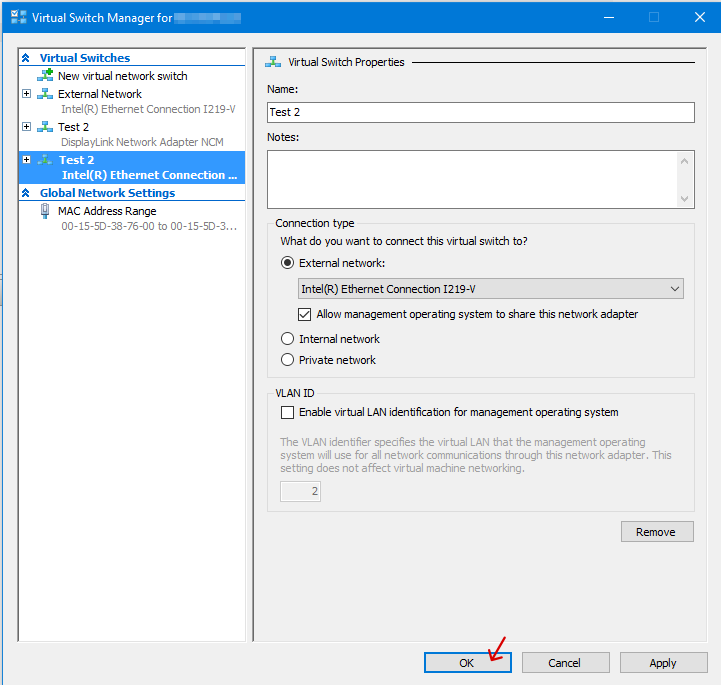 After creating virtual switch go back to settings on the affected VM.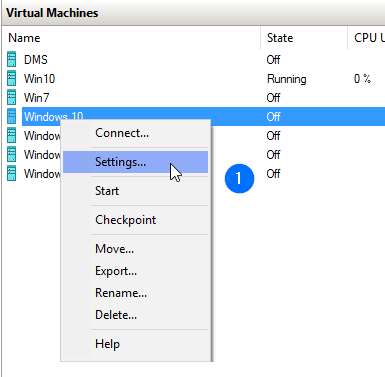 Choose the newly created virtual switch and run the virtual machine.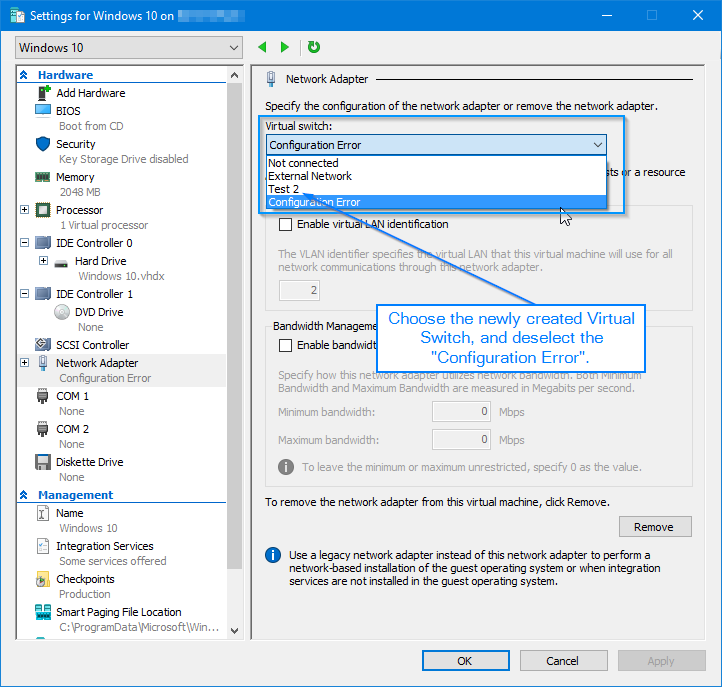 The VM will start again and you will see your OS running successfully.The VM will start again and you will see your OS running successfully.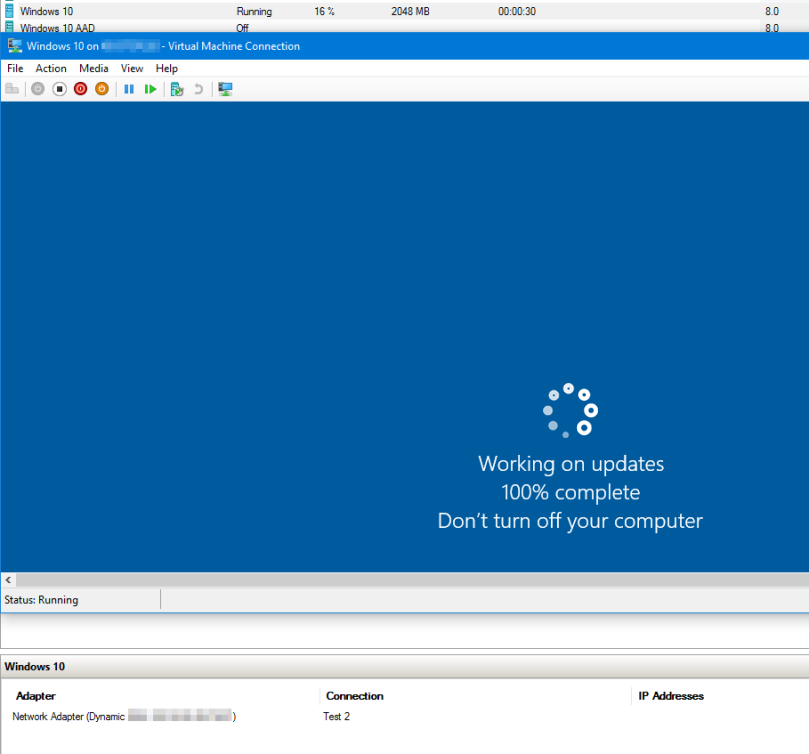 If you are facing virtual machine error 0x800704C8 then read it here: how to fix error 0x800704C8
Time to conclude
I have discussed both the manual method and the automated method, now it's your it's to choose the appropriate method to remove the Hyper V virtual machine failed to start error while starting the virtual machine.